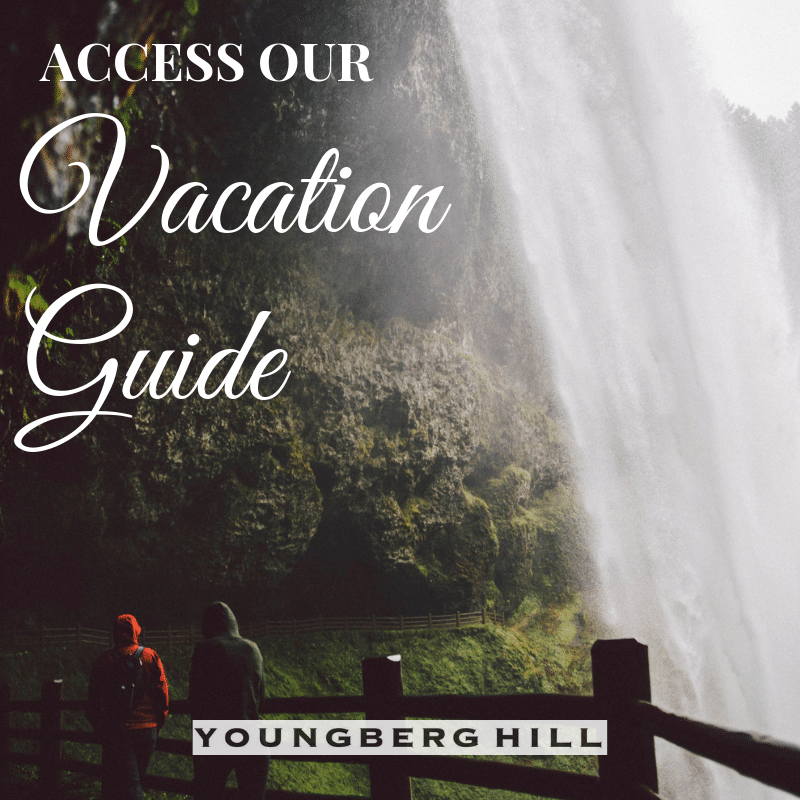 With its gorgeous landscapes, rolling hills, and endless vineyards, Oregon Wine Country is a paradise for outdoor enthusiasts. If you're looking for an adventure during your next trip to the area, you won't want to miss these waterfall hikes in the Willamette Valley. Don't forget to access your free copy of our Oregon Wine Country Vacation Guide before you set out on your journey. Inside, you'll find the top wineries, restaurants, outdoor activities, and more near McMinnville, Oregon.
The Top 4 Waterfall Hikes in Willamette Valley
These waterfall trails are some of our favorite hikes in Oregon. Be sure to bring your camera to capture the fantastic views along the way!
1. Drift Creek Falls
48 miles from Youngberg Hill
This moderate hiking trail, located in the heart of the Siuslaw National Forest, features a little something for everyone. The picture-perfect waterfall, suspension bridge, and views of the Coast Range Forest are just a few of the trail's highlights. Drift Creek Falls is a three-mile-long, out-and-back trailhead. Please note that the path is elevation backward, so you'll enjoy a leisurely stroll down to the waterfall. However, you'll have to climb 490 feet back up the trail.
2. Silver Falls
56 miles from Youngberg Hill
Silver Falls State Park is one of the most well-known state parks in the Willamette Valley. This 9,000-acre state park is the largest in Oregon, and it contains miles of hiking trails to explore. There are ten waterfalls in the park, and the ambitious Trail of Ten Falls links them all. You could easily spend the entire day traversing the emerald green caverns and picnicking against the park's scenic backdrop.
3. Shellburg Falls
58 miles from Youngberg Hill
The easy, 2.8-mile round trip hike to Shellburg Falls starts in an open, grassy meadow. Make your way through groves of Douglas fir and hemlock trees until you reach the falls. Once there, step through moss-covered arches onto the observation deck. Or, wander into the cavern that allows visitors to explore behind the waterfall.
If you're seeking more of a challenge, try to climb the Stassel Falls Loop, an elevation-gaining trail that continues after the falls.
4. Marion Falls
102 miles from Youngberg Hill
Take a trip to the Willamette National Forest and spend the day discovering one of the park's most beautiful spots, Marion Falls. This five-mile, out-and-back trail passes by the peaceful Marion Lake and ends at Marion and Gatch Falls.
If you want to extend your adventure in the Willamette National Forest, travel 20 miles further south to Sahalie and Koosah Falls along the stunning McKenzie River.
Reward Yourself With a Stay at Youngberg Hill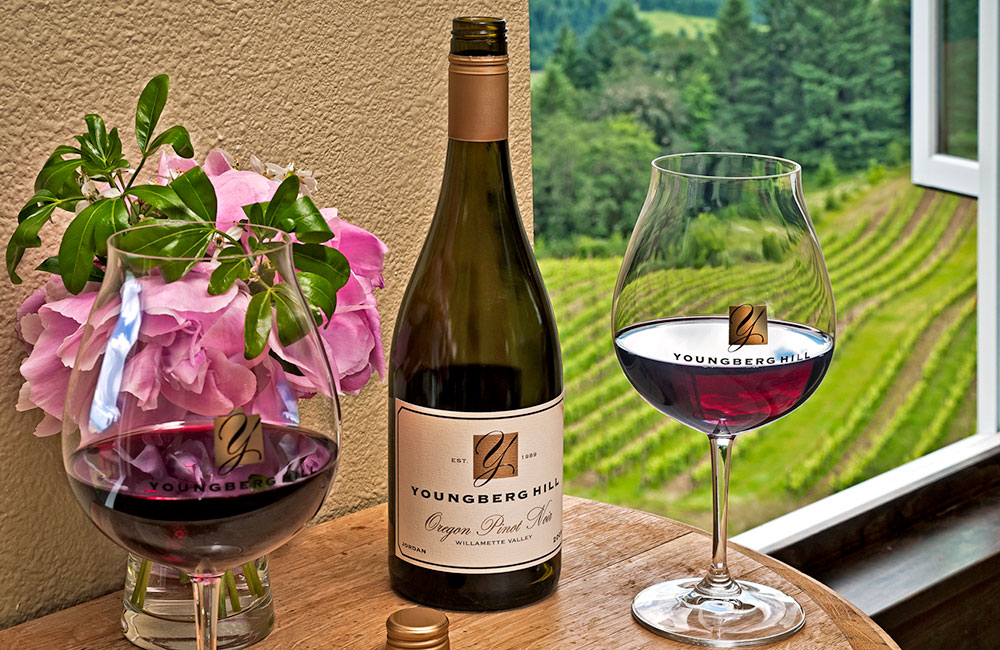 A day of waterfall hikes in the Willamette Valley guarantees some of the area's most picturesque scenery. If you're in the mood for more breathtaking views, indulge in a stay at Youngberg Hill. Enjoy sweeping vineyard views of our 50-acre hilltop estate and sip a glass of Pinot Noir on the wraparound porch. Relax in one of our luxurious guest rooms and revel in delicious, complimentary breakfast every morning of your visit. Need another reason to stay? All overnight guests receive 50% off wine tastings in our unique tasting room. Start planning your Oregon Wine Country getaway here today!