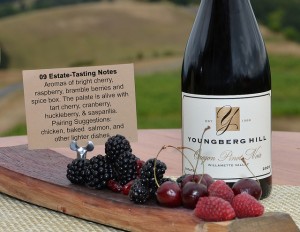 When we consider sustainability, we usually think about sustainable food farming practices or sustainable materials – but we don't often think about sustainable wine.
Sustainability means many things to many people. However, in agriculture, sustainability means: an integrated system of plant and animal production practices. The long term goals include enhanced environmental quality, integrated natural biological cycles, and enhanced quality of life for farmers and the society as a whole.
When a farm works to become sustainable, it has often gone beyond organic to a point where the farm labors to grow useful products in a way that benefits the land and surrounding environment. In doing this, the farmers are not only creating a better environment, they are also adding vibrancy and flavor to their food.
Nothing expresses the flavor a sustainable farmland imparts more than wine. In wine, one tastes the terroir directly. The land expresses itself through the texture, body, and flavor of your wine. Our Willamette valley winery strives to accomplish this with every bottle of wine.
However, sustainable wine is not the only way to support environmentally responsible farming. It's important to turn your attention to sustainable food as well. There are local Willamette and Yamhill valley farms which use sustainable practices as they produce vegetables, fruit, meat, and dairy.
Foods created in a sustainable environment are uniquely delicious. When you pair these with local, sustainably produced wines, you experience true culinary delight.
If you'd like to experience sustainable wine for yourself, come visit us for a tasting or one of our many events here at Youngberg Hill. We look forward to seeing you soon!