When it's time for a break from all of the fantastic Willamette Valley wine tasting, the Baskett Slough National Wildlife Refuge is an ideal space to stretch your legs. Not only will you have some excellent birdwatching opportunities, but there are four mild to moderate hikes that are perfect for exploring the area. The entire area of Baskett Slough encompasses nearly 2,500 acres of cropland, forests, grasslands, and wetlands—a spectacular habitat for birds of all kinds.
Our Willamette Valley Bed and Breakfast is about 30 minutes from the Baskett Slough National Wildlife Refuge. The drive is as scenic as they come through the vineyards and rolling hills of the valley. Before you set out, you'll want to join us in the morning for our gourmet, homemade breakfast paired with piping hot coffee and fresh juices. A complimentary morning meal is just one of the perks included with your room rate, and it's the best way to kick off your adventure in the Willamette Valley.
Check out our upcoming availability and reserve your room today!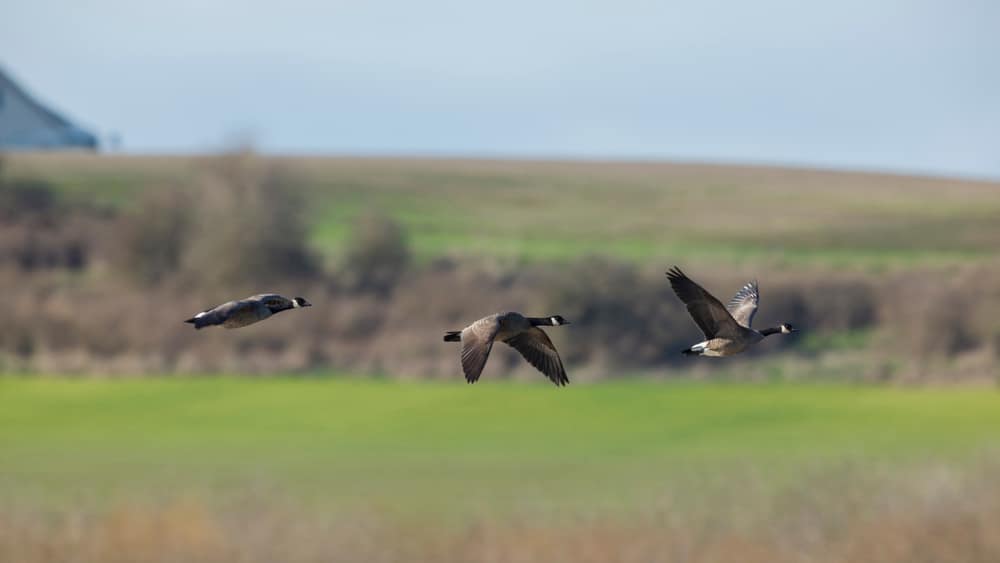 Birdwatching at Baskett Slough National Wildlife Refuge
Nestled in the eastern foothills of the Oregon Coast Range, Baskett Slough is one of the few remaining wildlife areas in the Willamette Valley. The wet climate is ideal for wintering waterfowl, primarily geese varieties, swans, and ducks. Even shorebirds flock to the wetlands here, so don't be surprised if you catch a glimpse of the great blue heron. There's also an abundance of other wildlife, including 30 mammal species, as well as reptiles and amphibians.
One unique species that call Baskett Slough home is the endangered Fender's blue butterfly. In fact, the largest remaining population is found at the refuge, and they rely on Kincaid's lupine flower to reproduce and grow. The adults tend to lay their eggs in May, so this might be the time to plan a visit to get a look at this beautiful blue flyer.
You'll find the Baskett Slough information and wildlife viewing kiosk and about five miles of walking trails at the wildlife refuge. The area is open daily from dawn to dusk, and specific trails are available only from April 1st to September 30th to protect the wintering geese.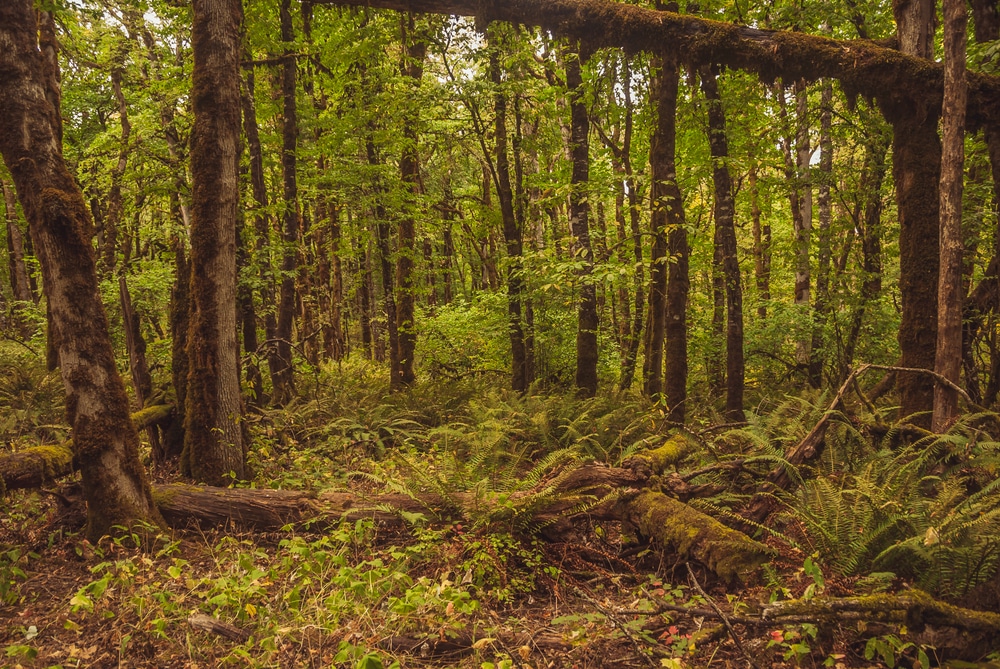 For those hoping to explore the trail options at Baskett Slough, here are the four possibilities for hikes:
Rich Guadaugo Memorial Loop Trail: This one-mile loop is open year-round and gives visitors a chance to meander through mixed coniferous forests with Oregon white oak. This trail is lovely in spring for spotting migratory songbirds. The route begins with a bit of moderate climb up the Baskett Butte. Be sure to stop off at the Rich Guadaugo Observation Platform for birdwatching and an astounding view of the wetlands, and in the winter, thousands of migratory waterfowl.
Inter-Tie Trail: This short out and back trail is a pleasant stroll that takes you through forests of oak savanna on Baskett Butte during the wintertime closures. You'll see wildflowers blooming on the refuge in spring and early summer. Keep your eyes and ears open for acorn woodpeckers and white-breasted nuthatches in the trees.
Morgan Lake Trail: This trail is open from April 1st to September 30th and clocks in at 3.2 miles. You'll walk along the banks of Morgan Lake, often a hotbed for Canadian geese, mallards, and cinnamon teal. The trail heads up the backside of Baskett Butte, offering hikers a spectacular view of the north end of the refuge.
Moffitti Marsh Trail: Also a seasonal trail open from Spring to Fall, this route has a similar feeling to the Morgan Lake Trail, and it's about three miles out and back. This trail is best enjoyed in late spring when there's less mud, but the summer vegetation hasn't grown up to block the surrounding vistas.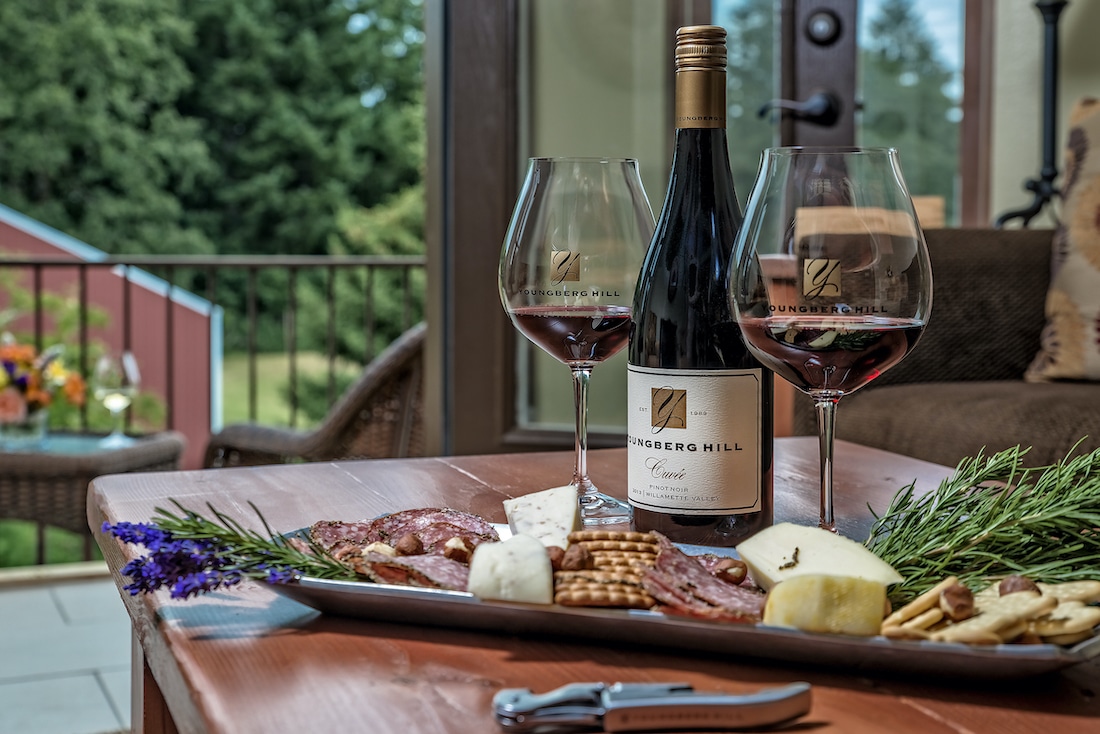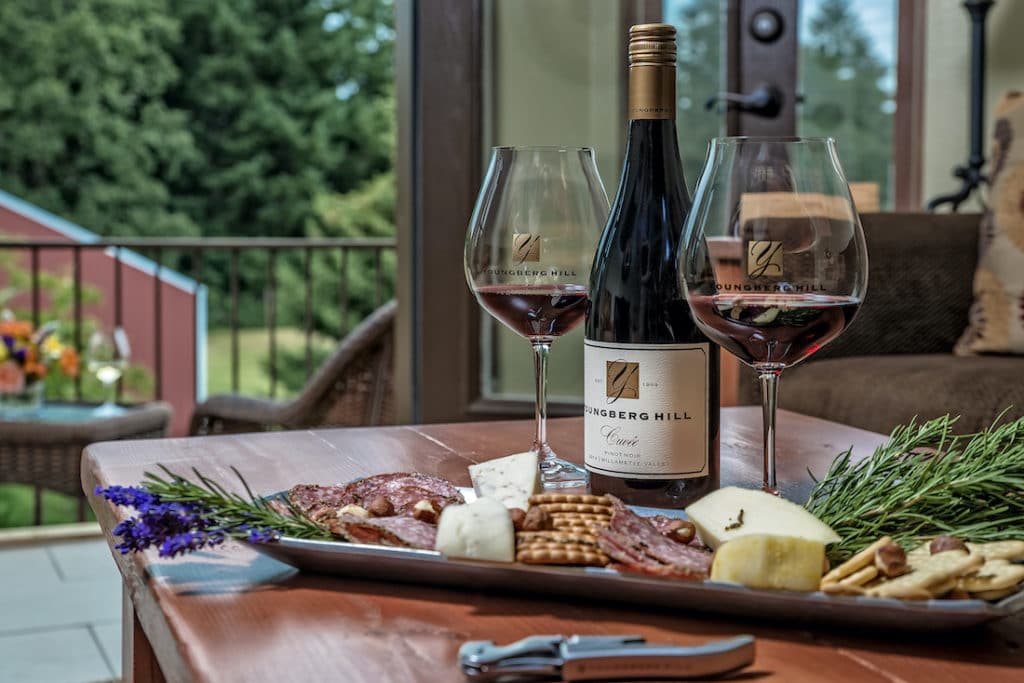 Luxury Awaits After a Hike out in the Willamette Valley
All nine of our guest suites are unique and each is the epitome of comfort. The decor has an old-world ambiance but is paired with modern appointments and conveniences. Plush robes, crisp white linens, and pillow-top beds await to send you to the ultimate state of relaxation—especially after a day out exploring the hikes in the Willamette Valley. Each room has its own private baths equipped with luxury fixtures, fluffy towels, and double showers or jacuzzi tubs. All rooms offer a place to cozy up in a comfy chair by the fireplace with a glass of wine—the best way to unwind.
We can't wait to host you at the Youngberg Hill Inn and Winery; book your next stay today!