Tasting at McMinnville Oregon Wineries is one of our favorite pastimes, and thankfully there are more than 150 wineries within 25 minutes of our Willamette Valley Inn and Winery. As a guest with us, wine tasting nearby should be a priority for things to experience during your stay. Of course, McMinnville Oregon wineries are well known for growing and bottling exquisite Pinot Noir, but you'll find many varietals thrive here in our seven distinct Willamette Valley AVAs.
Thankfully, when you choose Youngberg Hill Inn as your lodging, you'll be in the ideal location for exploring the numerous McMinnville Oregon wineries and vineyards right nearby, as well as only a quick 15-minute drive from the charming main street of McMinnville. You'll find tasting rooms, elegant dining options, entertainment, art galleries, and museums in the downtown area. Out in wine country, there's an abundance of rolling vineyards peppered with tasting experiences and touring options.
Our Willamette Valley Bed and Breakfast is 5-star lodging for your wine adventure. The spacious and elegantly appointed guest suites offer a quiet and serene place for cozy nights by the fire, rejuvenating bubble baths, and wine tasting in one of the most beautiful places on earth. Each morning, we will treat you to a gourmet breakfast with our favorite seasonal recipes with local ingredients. As always, our welcoming and personable staff members are more than happy to help you plan a day out at these McMinnville Oregon wineries.
Start planning your next getaway to Oregon wine country and book your stay today!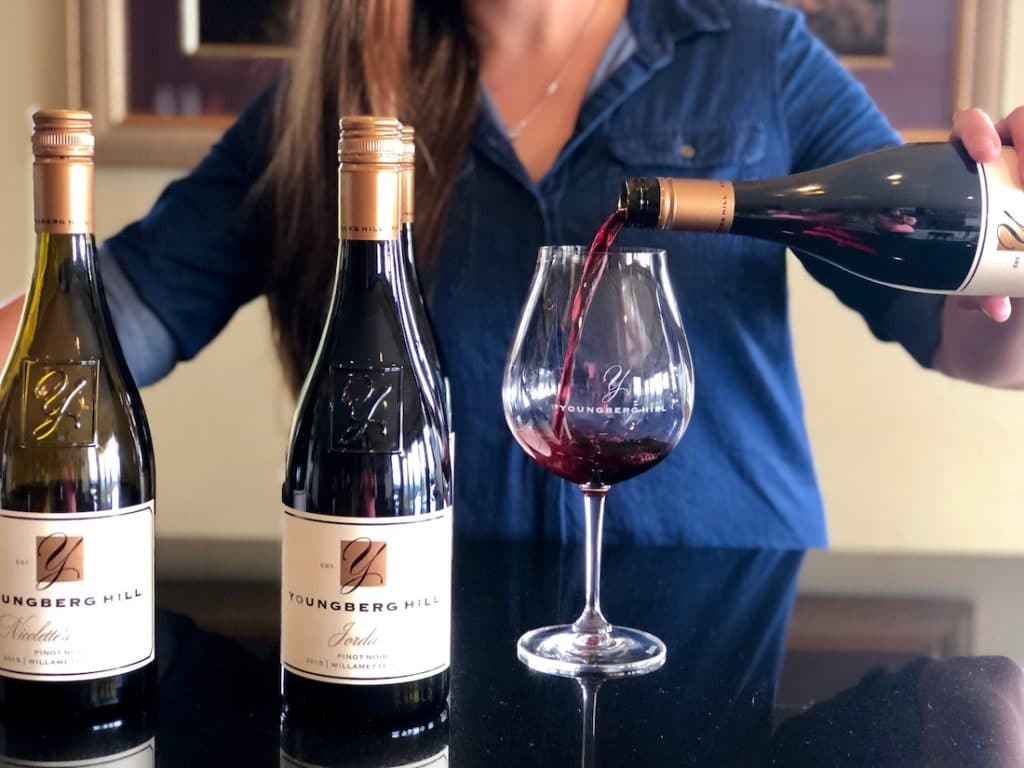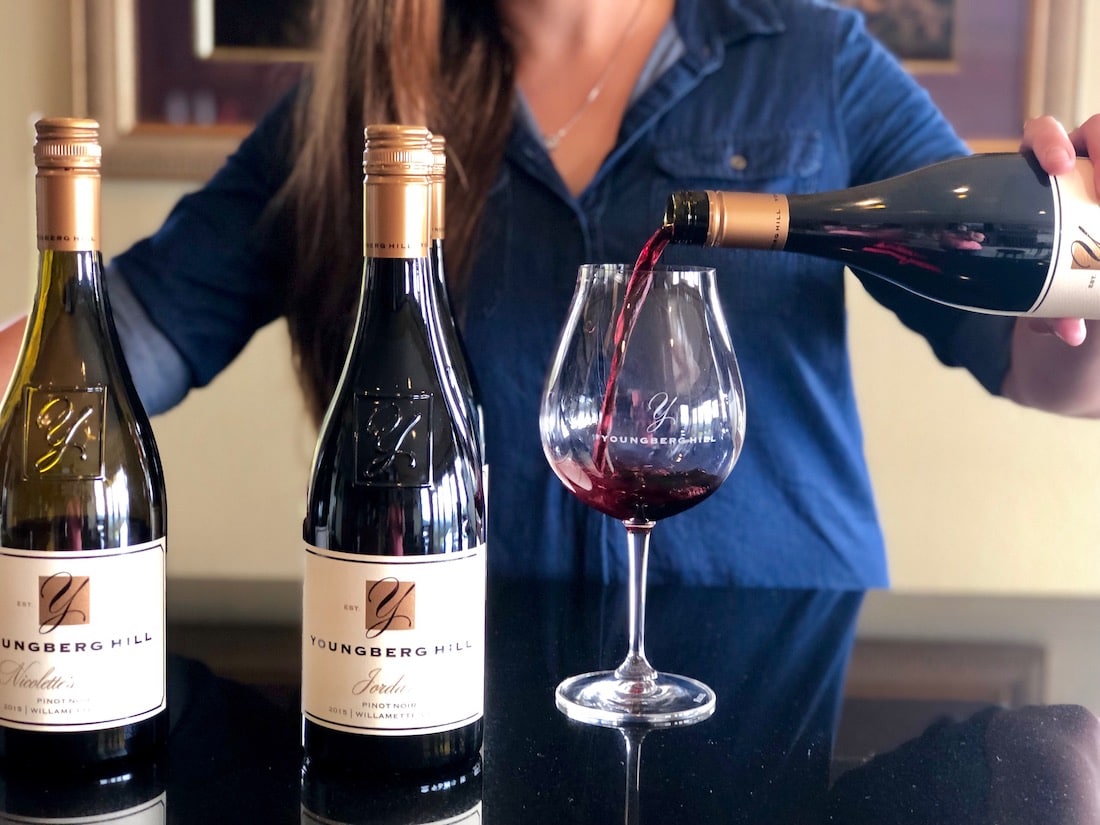 Head to these McMinnville Oregon Wineries near our Inn
One of the best ways to taste at these McMinnville Oregon Wineries is by a private tour group. We're fortunate to have a large selection of local companies offering these services. And the majority will do pick-up and drop-off service for the guests at our Willamette Valley B&B. Here is a handful of our favorite McMinnville Oregon wineries—all within 15 to 25 minutes from our front door—we suggest you don't miss on your trip to Oregon wine country:
Check out these 7 Nearby McMinnville Oregon Wineries: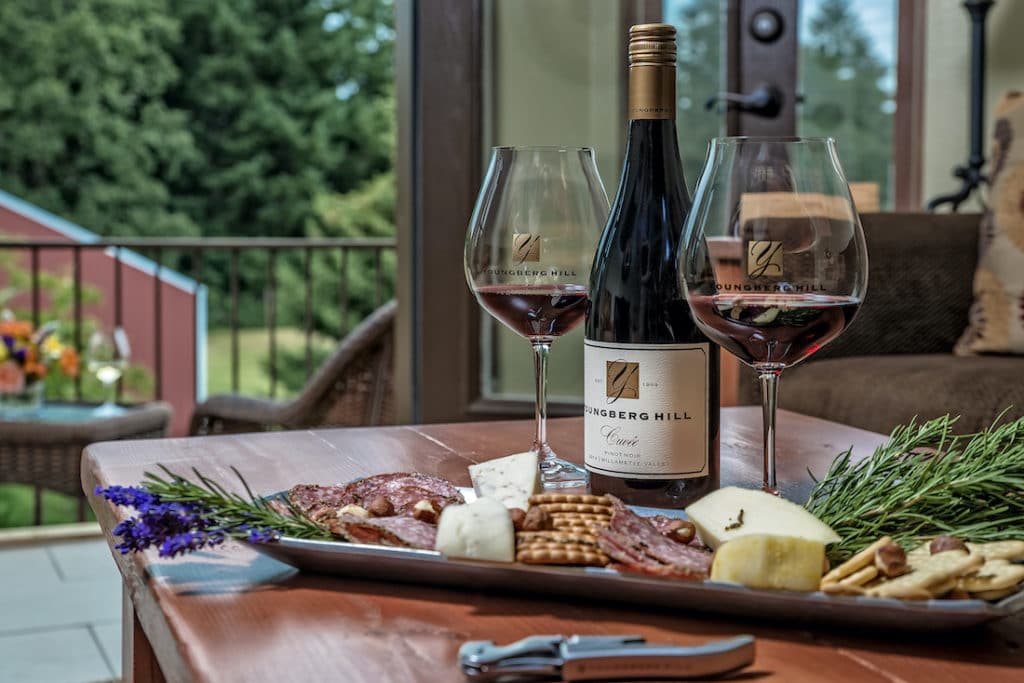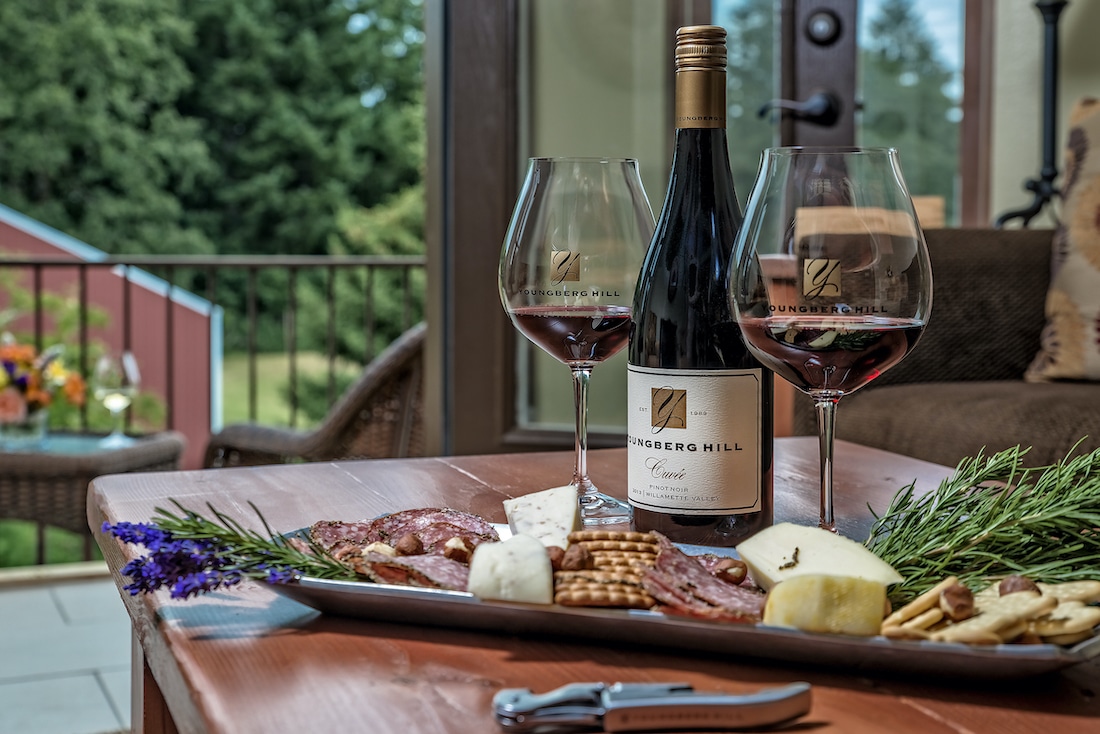 Retreat to your Luxury Suite for Romance and Relaxation
As a guest at our Willamette Valley Bed and Breakfast, allow us to think of everything. From bottles of wine and charcuterie and cheeses waiting for you upon arrival to hot coffee and mimosas in the morning with a homemade breakfast, we're on top of every detail.
Our beautiful tasting room at Youngberg Hill is open from 10 to 4 pm daily for flights of our fantastic wines, as well as our reserve label, Bailey Family Wines. We welcome walk-ins for flights, glasses, or bottles of wine to enjoy while taking in our spectacular vineyard view, stretching across the valley to the Eola-Amity Hills and the Cascades. Our overnight guests at our Willamette Valley Bed and Breakfast receive complimentary flights of our Youngberg Hill wines and half off Bailey Family tastings as an extra perk.
We also offer three more in-depth tasting experiences by appointment only: a seated Youngberg Hill wines tasting, an elevated Bailey Family Wine tasting paired with cheeses, and a Winemaker Tour and Tasting, which includes a grand tour through the vineyard and an informative look at the winemaking process for both wine labels. When you're booking your suite at our Willamette Valley Bed and Breakfast, be sure to add on a special wine tasting package to enhance your stay!
You'll enjoy one of the most restful night's sleep in our luscious beds and wake to one of the most spectacular sunrises each day. Don't wait another moment to get your next vacation filled with delightful wine and friendly service on your calendar. Book your room today!