Lang may yer lum reek at the annual McMinnville Scottish Festival! McMinnville has long been recognized as the heart of the Willamette Valley boasting impeccable wineries and endless views, but did you know that it has a rich Scottish background? From kilts to haggis, the Scottish Festival showcases the best of the best in true Scot tradition. Come out to witness the action for yourself this summer!
Want to learn even more about McMinnville and Oregon Wine Country? Download our exclusive Vacation Guide for recommendations on the best restaurants and things to do in the area. Best of all? It's free!
Your Guide to Attending the McMinnville Scottish Festival
Sip on the aged Scotches and gaze at the caber tosses at the McMinnville Scottish Festival. The annual festival takes place on June 13th and 14th. Celebrate Scottish heritage this June at Linfield College! 
Experience authentic Scottish games at the McMinnville Scottish Festival. Watch as the kilt-covered athletes participate in events such as Braemar stone, hammer throw, weight over bar, and the traditional caber throw. Competitions are split into weight classes from women to light men to titans. 
Looking to put your skills to the test? Sign up here and become a true Scottish warrior!
From haggis to hum stock, the McMinnville Scottish Festival offers a little bit Scotland to all palates. Circle the tents of samples, sip on aged scotch, and sign up for the annual haggis eating contest. Granny Fi's Shortbread and Union Block Coffee will be there for a midday pick-me-up, and Lonestar BBQ will be dishing out some of the best pork in the Valley.  
Aside from the heavy athletic competitions and the craft vendors and food trucks, the festival offers a free concert series, Irish dancing, and the Highland Games Awards ceremony. The Celtic rock concert takes place in Downtown McMinnville, and tap along to the bagpipes of traditional Irish dancing on location. Stay for the Highland Games Awards ceremony for ancient Scottish rituals.  
Stay Vineyard-Side at Youngberg Hill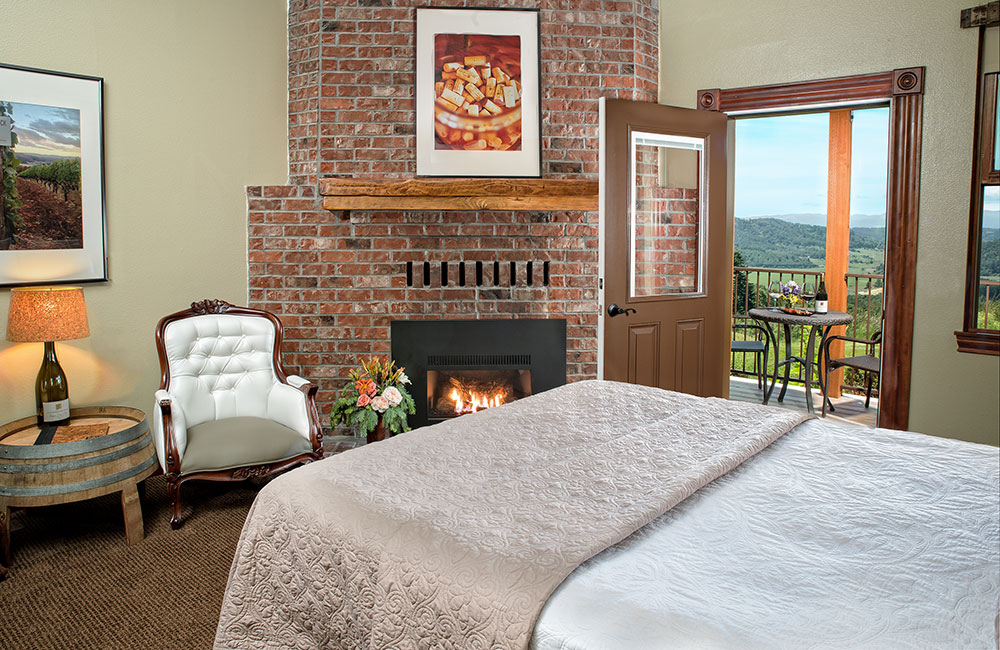 After exploring all that the McMinnville Scottish Festival has to offer, come back to your gorgeous room at Youngberg Hill. Reserve your stay in the Gamay Suite and enjoy a plush queen-size bed, a gas fireplace, first-floor access, a private balcony, and views of the vineyard. 
Don't leave the Willamette Valley without a personal Winemaker Tour and Tasting. Our Winemaker, Wayne Bailey, is continuously recognized as one of Oregon's best Winemakers. With this exclusive tour, you have the opportunity to learn (and taste) the secrets of making the best wine from the maker himself! Book yours today! We can't wait to welcome you to Youngberg Hill!