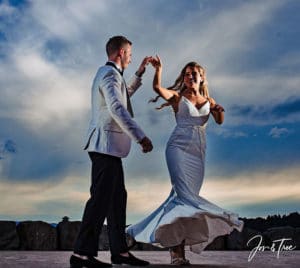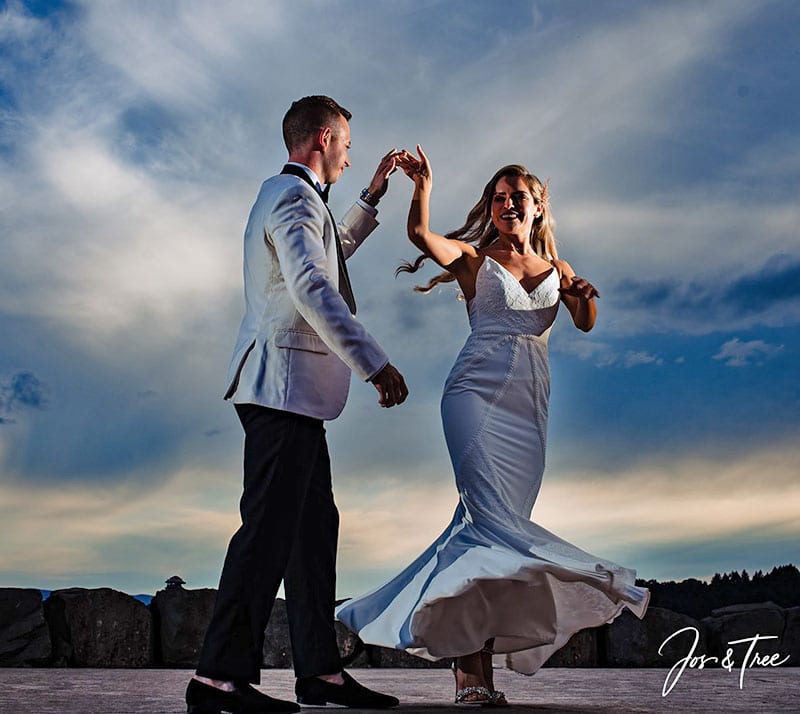 Youngberg Hill Inn & Winery is about much more than wine. It's also one of the most romantic wedding venues in Oregon, with a nationwide reputation for unparalleled natural splendor and professional service — all, of course, with award-winning wines on hand and a breathtaking vineyard backdrop for your special day in the heart of Western Oregon wine country, with all the soothing intimacy suggested by its bed-and-breakfast ambience.  Even with pandemic restrictions, we know that the wedding show must go on — and we're prepared to help accommodate you and your wedding party as safely as possible within our 50 sumptuous acres. If you need more convincing, browse our collection of wedding photos from past ceremonies and celebrations here. Then book a tour today of one of Oregon's most romantic wedding venues!
Discover a Top Oregon Romantic Wedding Destination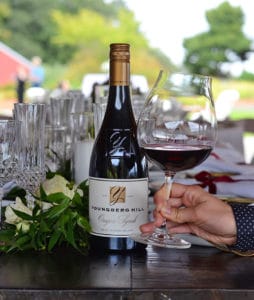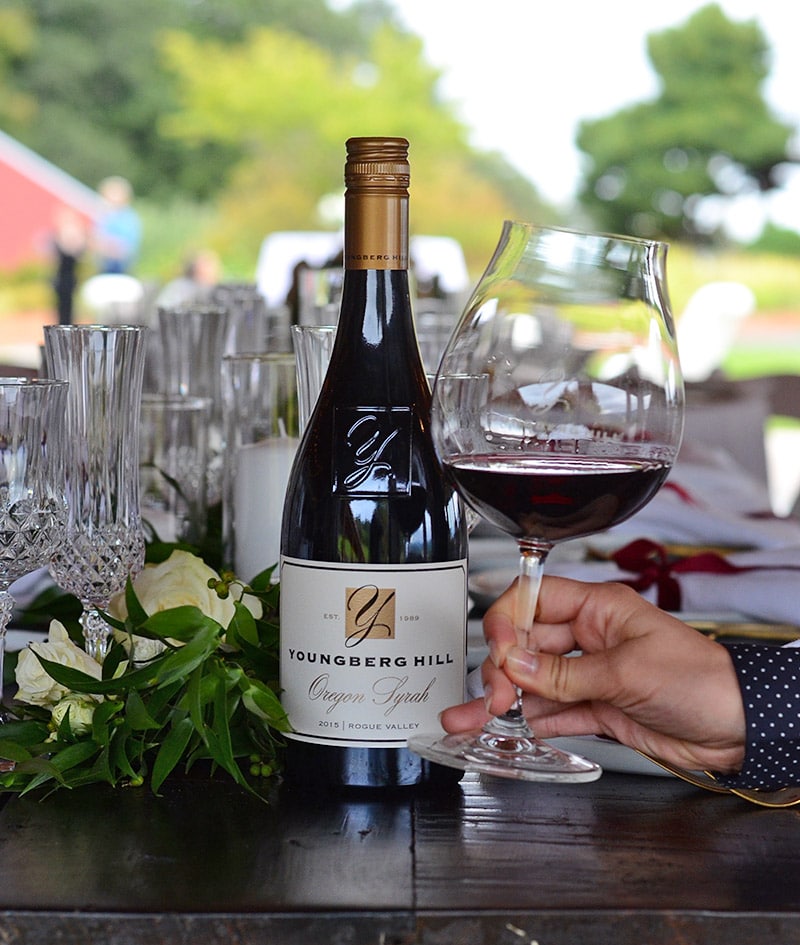 Whether you're planning an elaborate wedding (or, as of this year, the more popular micro-wedding), a comparatively quick elopement ceremony, or looking to renew your vows to your longtime loved one, Youngberg Hill has a package to provide the most memorable and pleasing experience possible for as many as 200 guests inside and 250 guests outside .(That's as of this writing, in early September 2020, per state and CDC guidelines; more about restrictions here).
Either way, the views are stunning, making it one of the most romantic wedding venues around.
Our Romantic Wedding Venue Packages
All-Inclusive Wedding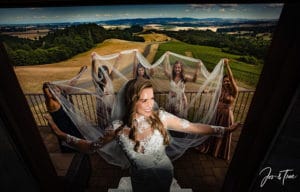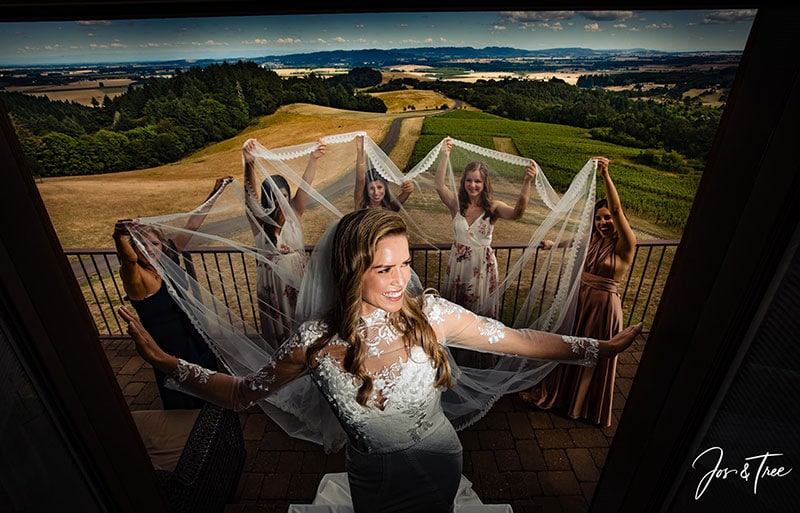 For a more traditional wedding experience, we offer an all-inclusive package with a number of deluxe benefits:
Beverage charges that are based on actual usage rather than standard wine purchase minimums
Flexible options for catering
On-site overnight accommodations
Elopements
Looking for a low-key, stress-free way to say "I do"? Consider this $1,500 package:
Use of our on-site event space for one hour
A certified justice of the peace
A bottle of champagne to celebrate
Renewing Your Vows
Similar to the Elopements package, our $1,500 price for rededicating your life and your love to your partner also includes:
Use of our on-site event space for one hour
A certified justice of the peace
A bottle of champagne to celebrate
Whichever way you go, we're confident you'll have an experience to match our reputation as one of the most romantic wedding venues around.
Don't Take Our Word for It: Testimonials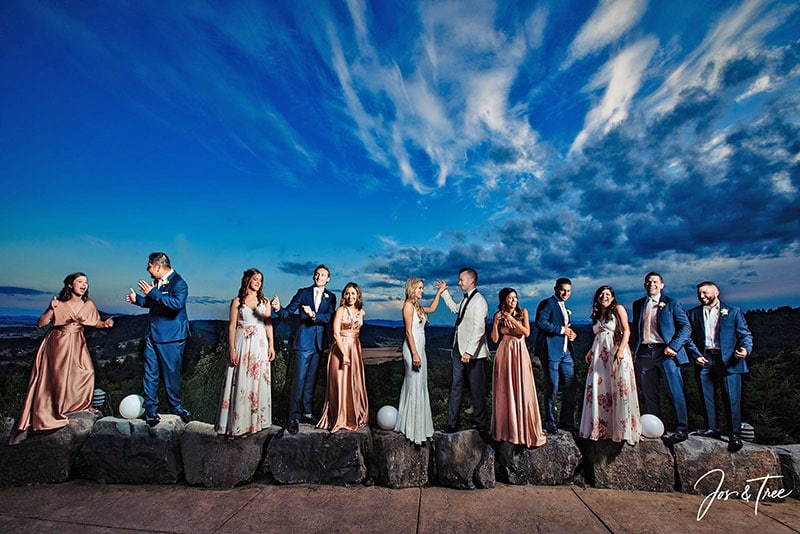 A scan of recent TripAdvisor reviews shows that many of our wedding families and guests were happy with the Youngberg Hill experience as their choice in their search for romantic wedding venues.
Wrote Devin, a May 2020 groom: "We cannot speak highly enough about our experience at Youngberg. We fell in love with the views the moment we drove up the driveway that very first time. But it was ultimately the professionalism and hospitality of the Youngberg staff that made us we choose their venue. … After getting married at Youngberg, we cannot imagine our wedding having been anywhere else. We also now have a special connection to Youngberg and cannot wait to celebrate many anniversaries there in the future."
Wrote Erin, a July 2018 bride: "We feel extremely fortunate to have had Youngberg Hill as our ceremony & reception venue! When first traveling to look for venues, we lived in Napa, but given we grew up in Oregon knew we needed to be back home. We toured dozens of venues and when we were at Youngberg Hill there was an immediate without a doubt moment knowing this was the place. … On the wedding day things could not have gone better!"
Said a June 2018 wedding guest: "The venue is amazing for a wedding. The location is spectacular and the new event building itself is well constructed but understated to allow the view to be the focal point. You get a view of the vineyard, valley, mountains, rolling hills, and it is just green as far as the eye can see. … Overall, it was wonderful. It absolutely made our day to be in this beautiful vineyard and our guests just loved it the whole time. It could not have been better. Thank you to everyone at Youngberg Hill from the owner, Nicolette, who helped at every turn and the whole staff (especially the inn staff) for a fantastic time."
We're More Than Just a Great Wedding Venue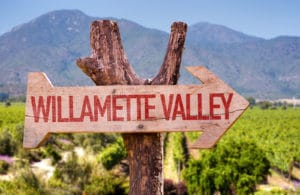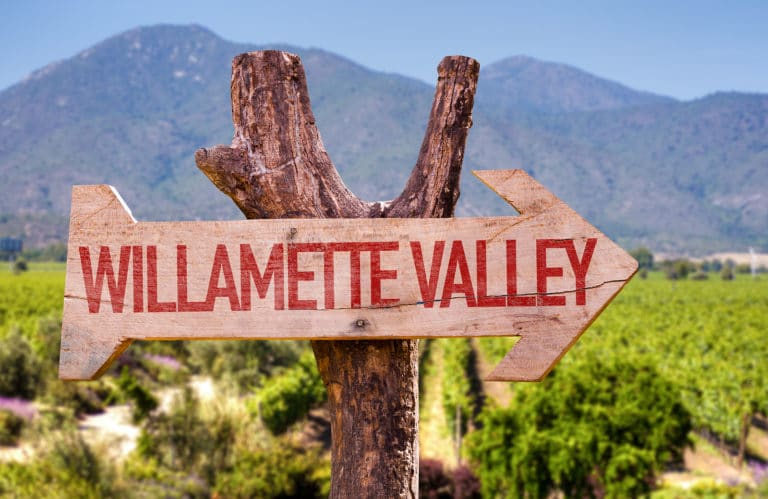 Youngberg Hill is one of the great romantic wedding venues. It's also a great place to discover great wines — our own, or from any of the nearly 600 other wineries scattered throughout Willamette Valley wine country. It's also just a great place to relax, and to check out nearby towns, trails, recreational opportunities and other points of breathtaking natural beauty. Book your room at one of Oregon's most awe-inspiring wedding venues — and getaway venues, period — today.