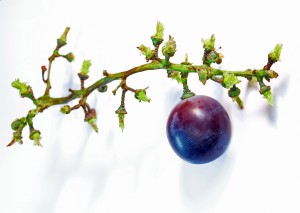 On the day you were born the sun was shining.  You were not alone and you felt strong.  As you grew, life was fun and easy, without a care in the world.  You had everything you needed to grow and flourish.  You had many friends and close family around you and your life seemed happy.  Then things started to change.  You witnessed many changes in yourself and in those around you.  You felt less strong and more vulnerable.  There were many dangers along the way and sometimes simple luck determined survival.  Some of your friends were sheltered, supported, and made it through the storms, while others had none and vanished from sight.  There were times when the sun didn't shine and the wind blew cold.  You witnessed disease and death, and you watched those around you – your friends and family – perish and you wondered "how will I survive?" but somehow you did.  You grew up beautifully and many envied you for this.  Somewhere towards the end you looked around at your world and didn't know if you truly mattered.  Was it all in vain?  Was your life worth the struggle?  Then you saw that you were never alone.  You were part of a whole and connected to everything else.  In the end you knew that you did matter, and that you were exactly who you needed to be, not just for you but for the world around you.
Then your life was over.  Your body was cared for with loving hands.   The people who cared for you knew they had a responsibility to honor your beautiful life.  After a few years went by a glass was raised high and you were appreciated for everything you were and had become.  Your life was toasted by those that pondered the same way you did at life and wanted the same things you were searching for.  In the end, you were loved.
The life of a single grape.  The life of you.