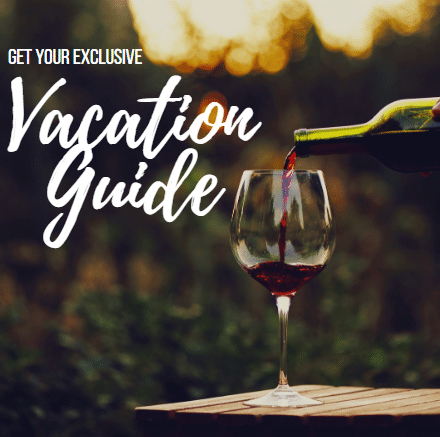 Northwest Oregon boasts some of the most elegant Pinot Noirs in the country. Discover what makes this region's grapes soar above the rest and where to find the best of the best. Don't go tasting without unveiling the favorites of Oregon's Willamette Valley Pinot Noir. Drink like a local during your next visit to Oregon. 
For additional recommendations and local happenings, be sure to access our exclusive Vacation Guide. The complimentary guide offers top suggestions for dining, tastings, and things to do during your stay in Oregon Wine Country.
Everything You Need to Know About Oregon's Willamette Valley Pinot Noir
Willamette Valley's impressive Pinot Noir production can be overwhelming. Discover why the region hosts so many five-star wine ratings for their world-class Pinot Noirs and where to find them.
History of Willamette Valley
The 100-mile-long valley is the beneficiary of several Ice Age floods. As a result of washing away the prior terrain, the early floods left over 200 feet of rich fertile soil along the hillsides of Northern Oregon. 
The fertile grounds combined with the coastal climate creates the perfect combination for the outstanding quality wine grapes. Wine lovers no longer have to travel to the French Burgundy region for quality and authentic wines. Willamette Valley supplies the nation's most decadent collection of Pinot Noir.    
If you've visited the beautiful state of Oregon, you've probably thought to yourself—it is so green. If you're a local Oregonian, you know it's a way of life in the state. 
It's also one of the most important reasons the region can produce some of the finest wines in the world. Winemakers take their time and artisanally craft each vine. Impressively, nearly half of the region is classified as "certified sustainable" ensuring that the superior quality of grapes is going into each bottle. Why is this important?  Because you can't make good wine without great quality grapes.
Youngberg Hill's Pinot Noir
This 2015 blend is classic Willamette Valley. The aromatic wine is dominating in all the right ways. Breathe in the scents of blackberry and tobacco and experience the flavors of rhubarb and black cherry entwined in allspice and ash.
Entice your tastebuds with this barrel select Pinot Noir. The blend sufficiently represents the boldness of the varietal with notes of flint, leather, and spice. Pair that with the gentleness of caramelized cherry pie and blue plums and you are in for a real treat. 
The complexity of the 2014 Jordan Pinot Noir will stop even the most seasoned connoisseur in their tracks. The expertly blended red tastefully combines the flavors of black tea and Italian plum and greets your nose like a fresh Oregon Wine Valley rainshower.
Unwine
at Youngberg Hill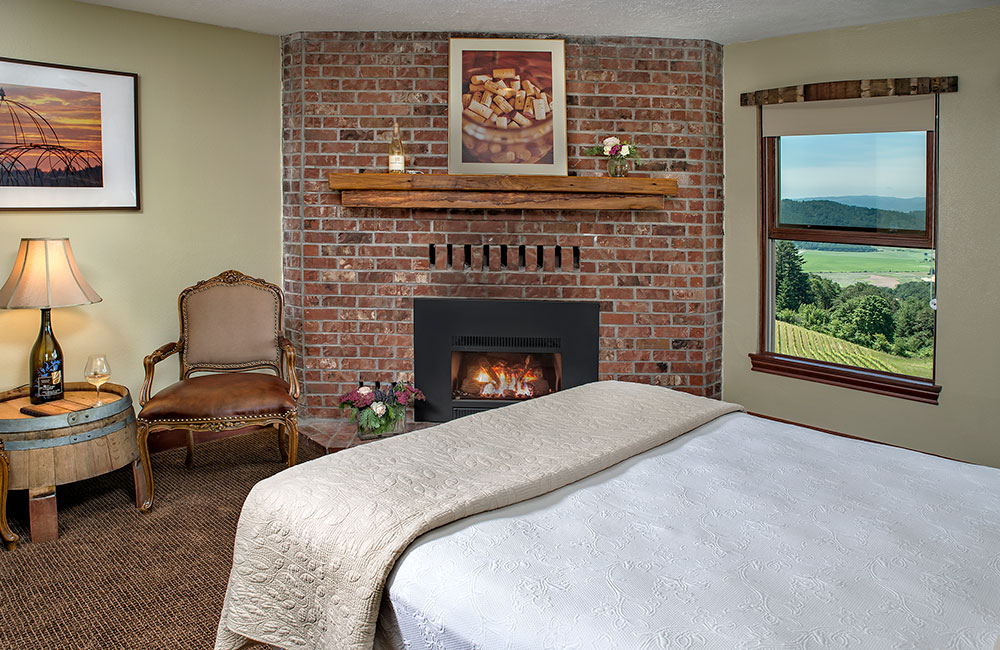 Once you've indulged in all that Willamette Valley has to offer, come back to the Wadenswill Suite. This vineyard-side room provides a gas fireplace, queen-size bed, oversized shower, and unparalleled views. 
If you're looking to taste our world-class wines in a more intimate setting, you'll want to book our premier Wine Tasting Experience. The seated tasting immerses guests into Oregon Wine Country by highlighting what makes Youngberg Hill wines unique. This 90-minute intimate tasting provides valuable, in-depth information about the area, our 30-year-old organic vineyard, and award-winning wines. Book your stay at Youngberg Hill and receive half off your Wine Tasting Experience. We can't wait to spoil you during your next trip to Willamette Wine Valley!