Oregon is brimming with fantastic fishing, but hands down one of our favorites is Willamette River fishing. The abundance of rushing rivers and sparkling lakes provide the ideal environment for all kinds of fish, drawing many outdoor adventurers to try their hand at catching the next big one. The Willamette River is a major river that is home to many kinds of fish. 
Of course, Willamette River fishing is just one of the many great things waiting for you in Oregon's Willamette Valley – a destination defined as much by its natural beauty as its wine. The Willamette Valley is, of course, the heart of Oregon Wine Country. There's no better place to serve as your home base for all your adventures here than our Willamette Valley Bed and Breakfast. 
Not only is our Willamette Valley Bed and Breakfast a place of luxury with exquisite 360-degrees of the valley below, but it offers an unbeatable home base central to all the best things to do in Oregon's Willamette Valley and beyond. We're also one of the top-rated Willamette Valley wineries. Book your room with us today!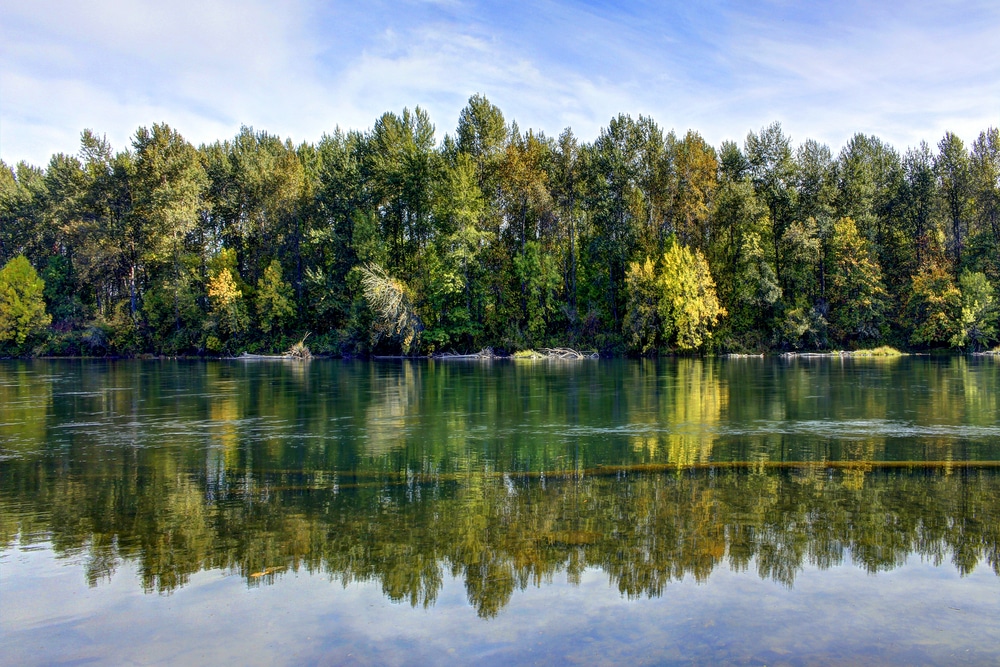 Willamette River Fishing
Willamette River fishing is one of the best places in the state of Oregon for fishing. It's waters are brimming with a variety of species of fish. The Willamette River flows from the Cascades and Coast Range and connects to the Columbia River in Portland, leaving a broad expanse teeming with all kinds of opportunities.
Types of Fish
When you set out for an afternoon of Willamette River fishing, you can expect to find Chinook and Coho salmon, various kinds of trout including Steelhead, rainbow, and cutthroat, sturgeon, smallmouth and largemouth bass, crappie, walleye, catfish, and American shad.
You'll also find yellow perch, sunfish (including bluegill), suckers, carp, northern pikeminnows (squawfish), peamouth, and even starry flounder sometimes. With such variety at your fingertips, it's no wonder Willamette River fishing is so popular. 
It's an impressive range, but some sections of the river produce more results than others. Time of year matters for Willamette River fishing, just like with most other rivers and waterways around the country. There are always many different ways to fish—by boat, from the shore, by wading in—the list stretches on.
Of course, the challenge is half the fun! For tips and suggestions on Willamette River fishing strategies, "Best Fishing in America" covers how to best fish different sections of the Willamette River. Be sure to familiarize yourself with Willamette River fishing regulations before you go!
Willamette River Guides
If you'd like a little help navigating your Willamette River fishing adventure, there are a few different guides in the area that will be more than happy to help you. You can book trips centered around catching specific fish or bound for a specific destination on the river. Utilizing a guide is a convenient option if this is your first time embarking on a Willamette River fishing trip, or if you don't have gear with you.
Best Time to Go Fishing on the Willamette River
That all depends on what you're looking to catch! Chinook salmon have runs in both spring and fall. You can catch Coho salmon during the fall, sturgeon during much of the year, and Steelhead trout during both winter and summer.
Other Places to Fish in the Willamette Valley
Willamette River fishing is one of many rivers in the valley that offer great fishing opportunities. The Umpqua River, Columbia River, and Rogue River are some other fantastic destinations. Still bodies of water include the St. Louis Ponds, Walter Wirth Lake, Walling Pond, the Silverton Reservoir, Huddleston Pond, and Sheridan Pond.
These are just a few of the endless places to go fishing. For more information, check out the Oregon Department of Fish and Wildlife. They've got all kinds of great resources, including recommendations like 50 places to go fishing within 60 minutes of Portland and their map for anglers with disabilities.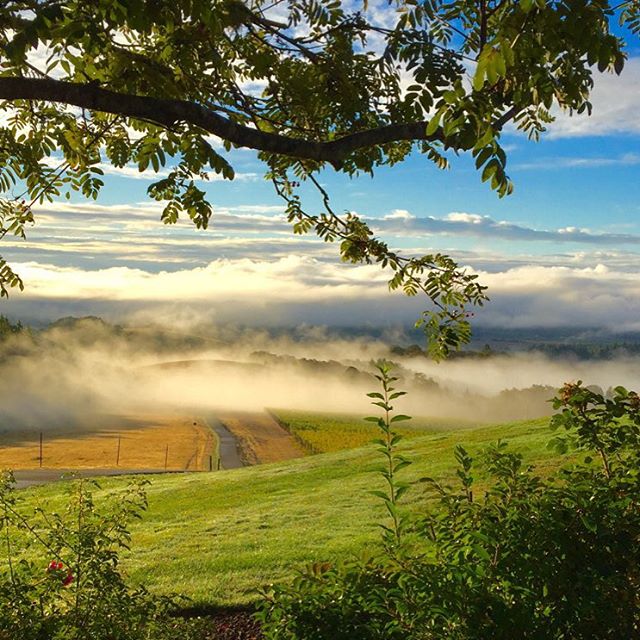 The Best Place to Stay in the Willamette Valley
Wake up and be within a short drive from some of the best fishing in Oregon when you stay with us! Youngberg Hill presides atop a 50-acre hilltop 20 minutes from downtown McMinnville and about an hour from Portland. However, when you relax on our deck with a glass of award-winning wine, you'll feel like you're miles away from the hustle and bustle of the city.
When your day on the Willamette River is over, there's truly nothing better than relaxing amidst the stunning scenery of Youngberg Hill. Our Willamette Valley Bed and Breakfast sits on a hill overlooking the vineyards below – with expansive views of the valley. It's truly breathtaking. 
Not only that, but guests at our Willamette Valley Bed and Breakfast will enjoy a complimentary tasting in our tasting room – almost reason enough to book a room! If you want to head outdoors for a relaxing day of Willamette Valley fishing – or one of the other amazing things to do in Oregon Wine Counntry – now is the time to plan. Book your room today!