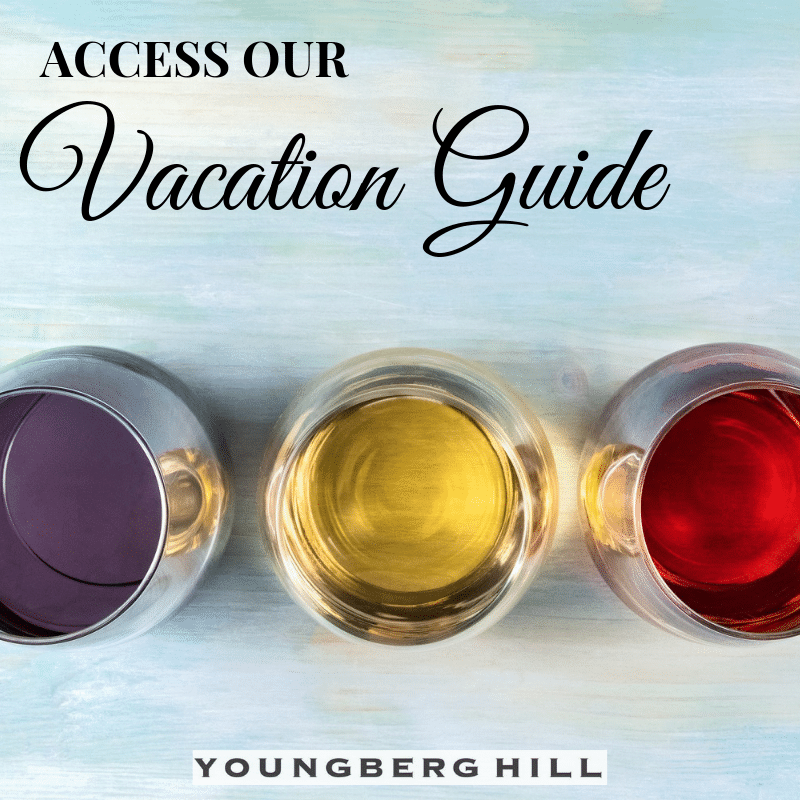 Oregon Wine Country is known for its lush vineyards, unforgettable views, and delicious wine. Celebrate the everlasting beauty of the region during your next trip. Regardless of when you visit, attending one of the spectacular Willamette Valley events will leave you with fond memories. Wine celebrations, food festivals, and more await! For more of the best things to do in Oregon Wine Country, access our Vacation Guide today.
Your Guide to the Top 5 Willamette Valley Events
1. International Pinot Noir Celebration
The International Pinot Noir Celebration, or IPNC, is a must-do event for sommeliers, master winemakers, and new Pinot Noir fans alike. Join fellow wine-lovers from around the world in July for three days of Pinot Noir-infused fun. You'll taste award-winning wine, savor rich meals, and learn from the top luminaries in the wine world. Youngberg Hill is proud to be a featured winery at IPNC.
2. ¡Salud!
¡Salud!, the yearly Pinot Noir auction, provides a unique opportunity to purchase the finest Oregon wines for a worthy cause. 40 custom Pinot Noir cuvées are created exclusively for ¡Salud!. The auction raises money to supply healthcare services to Oregon vineyard workers and their families. Join ¡Salud! for their Pinot Party, Grand Dinner, and Auction Gala this November.
3. Oregon Chardonnay Celebration
Do you love Chardonnay? If so, you can't miss the annual Oregon Chardonnay Celebration in Newberg, Oregon, every February. Attend the Grand Seminar, a talk from experts on the field on a hot topic for winemakers. Then, experience a walk-around tasting of over 50 of the best Oregon Chardonnays from select wineries.
4. Willamette Valley Marathon and Wine Festival
Get outside and enjoy the lovely spring weather during the Willamette Valley Marathon and Wine Festival. The marathon is a great opportunity to explore the streets of Salem on your own two feet. Wind your way through charming city streets and natural scenery before finishing at Riverfront Park for the Willamette Valley Wine Festival. Enjoy wine tastings from the best Willamette Valley vineyards, listen to live music, and grab a bite to eat at a local food cart.
5. Newberg Oktoberfest
Newberg Oktoberfest, the Pacific Northwest's take on the famous German festival, brings delicious local beer and wine to the area every September. For two days, Newberg Oktoberfest offers attendees authentic German food, live music, and activities for all ages. This regional Oktoberfest continues to be a favorite event year after year.
Youngberg Hill also hosts a variety of
events
throughout the year. Join us for live music, locally sourced food, and world-class wine. There's something for everyone here!
Stay in the Heart of the Gorgeous Willamette Valley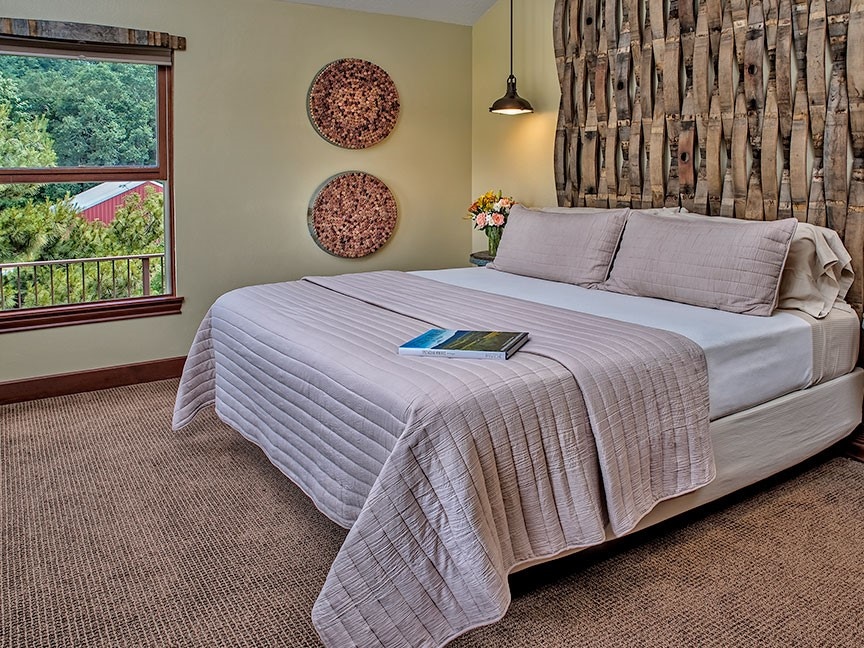 There's no doubt that Oregon Wine Country is a year-round destination. No matter when you decide to visit, there's always an exciting Willamette Valley event to discover. Make an occasion out of one of the area's many celebrations and stay at Youngberg Hill.
Our stunning property is set on a 50-acre hilltop surrounded by exquisite views and vineyards. Escape from the hustle and bustle of everyday life as you fall in love with the serenity of our beautiful estate.
Our inn features nine luxurious guest rooms, each complete with jaw-dropping views and premium amenities. Enjoy gourmet breakfast in the morning before sampling our delicious wines in our on-site tasting room. Guests of the inn enjoy 50% off our deluxe wine tasting experience, so be sure to reserve your stay in advance.
We look forward to hosting you!