While most Willamette Valley wineries are known for Pinot Noir in its classic red wine form, did you know that this is also a popular varietal for sparking wines? With Chardonnay as a close second. In fact, Willamette Valley wineries produce more than 80 percent of the Pinot Noir in the entire state of Oregon—with around 19,000 acres dedicated to the delicate grape. While we love a big glass of luscious and bright red, there's something about the holidays and the New Year that calls for Oregon sparkling wine.
As a guest at our Willamette Valley Bed and Breakfast, you'll have access to the fantastic wine portfolio of Youngberg Hill and Bailey Family Wines at our on-site tasting room. An especially nice perk for our overnight guests is discounted prices on our tasting opportunities. You'll love sipping our wine, learning more about our bio-dynamic farming practices, and then retreating to your luxurious guest suite just steps away in our beautiful hilltop Inn. If you decide to head out to the other nearby Willamette Valley wineries, you'll be within a quick drive to a lovely selection of our favorite neighboring winemakers.
Join us in Oregon wine country for an unforgettable getaway; book your stay today!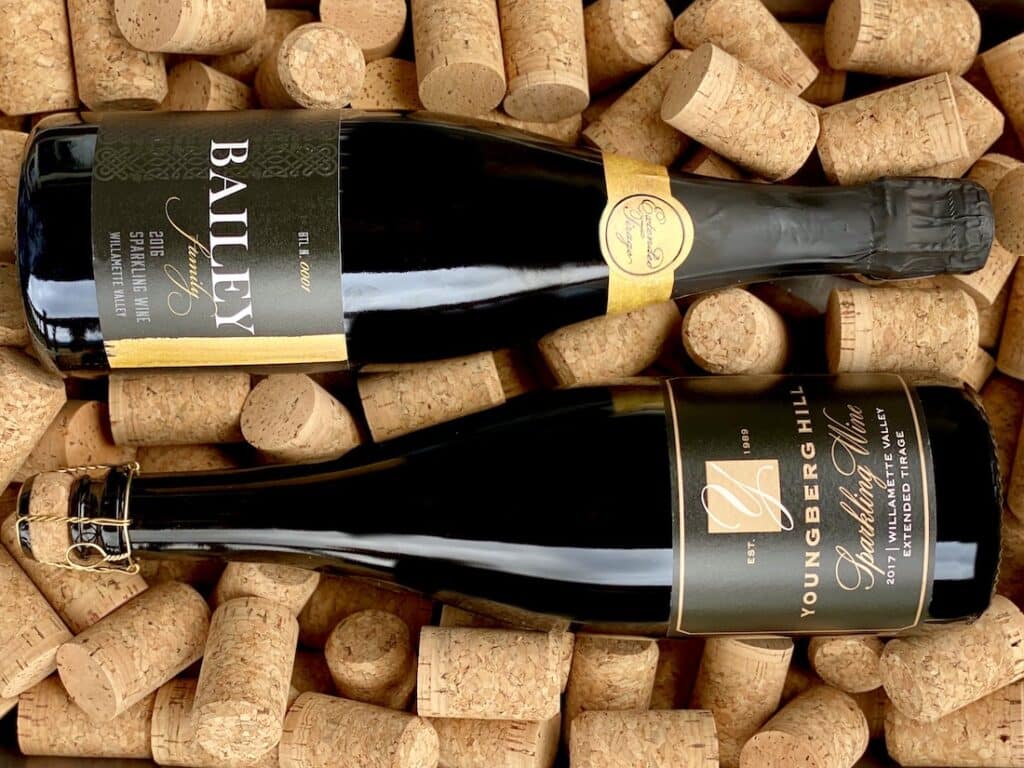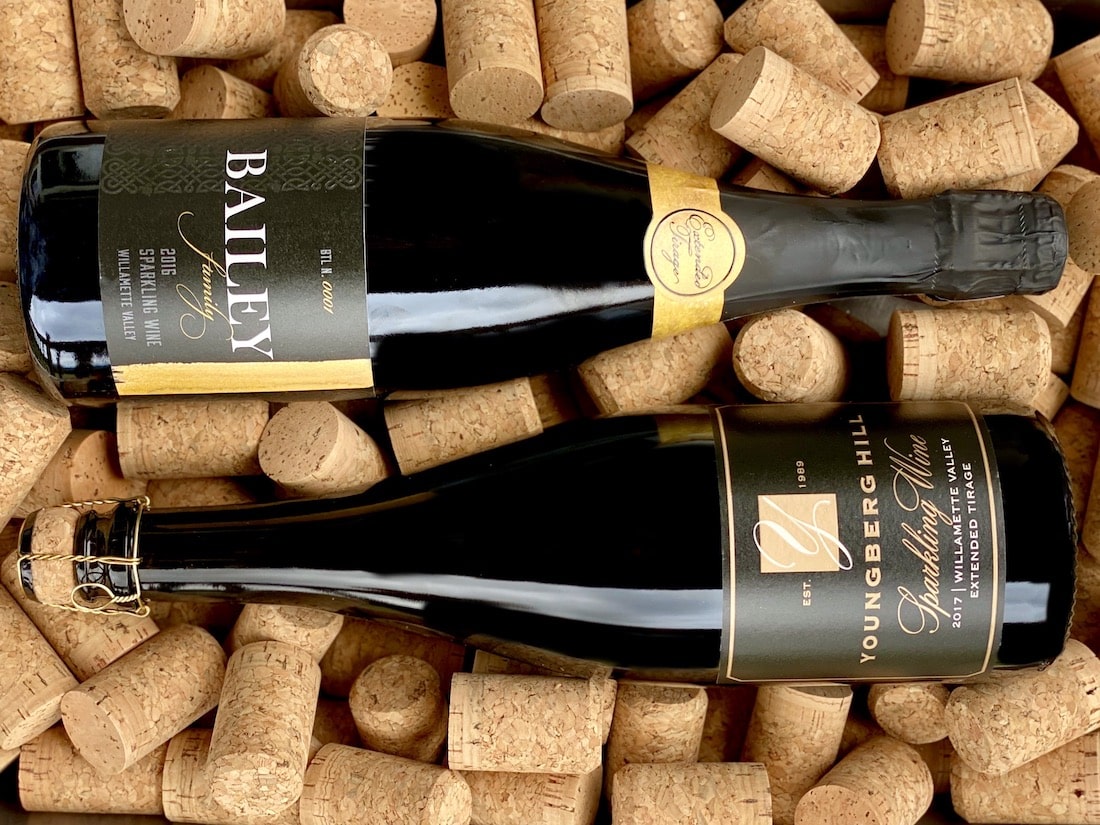 Best Willamette Valley Wineries for Sparkling Wine
While we highly encourage you to taste our Extended Triage Sparkling Wine from Youngberg Hill—a well-rounded wine with zippy, citrus notes and soft bubbles on the palate—there's a lovely selection of Willamette Valley wineries producing fantastic Oregon sparkling wines to add to your itinerary.
Here are six Willamette Valley wineries where you'll taste some beautiful bubbly:
For more recommendations about the nearby Willamette Valley wineries, feel free to ask your Innkeepers for insider tips. Extra bonus: overnight guests receive discounts on tastings!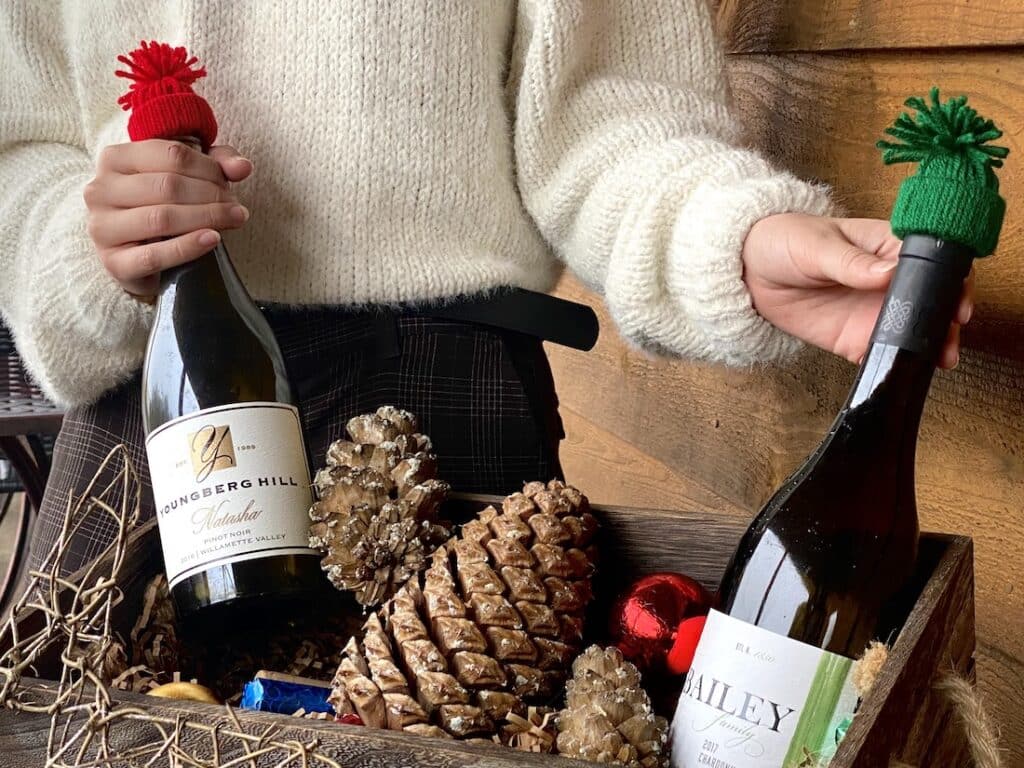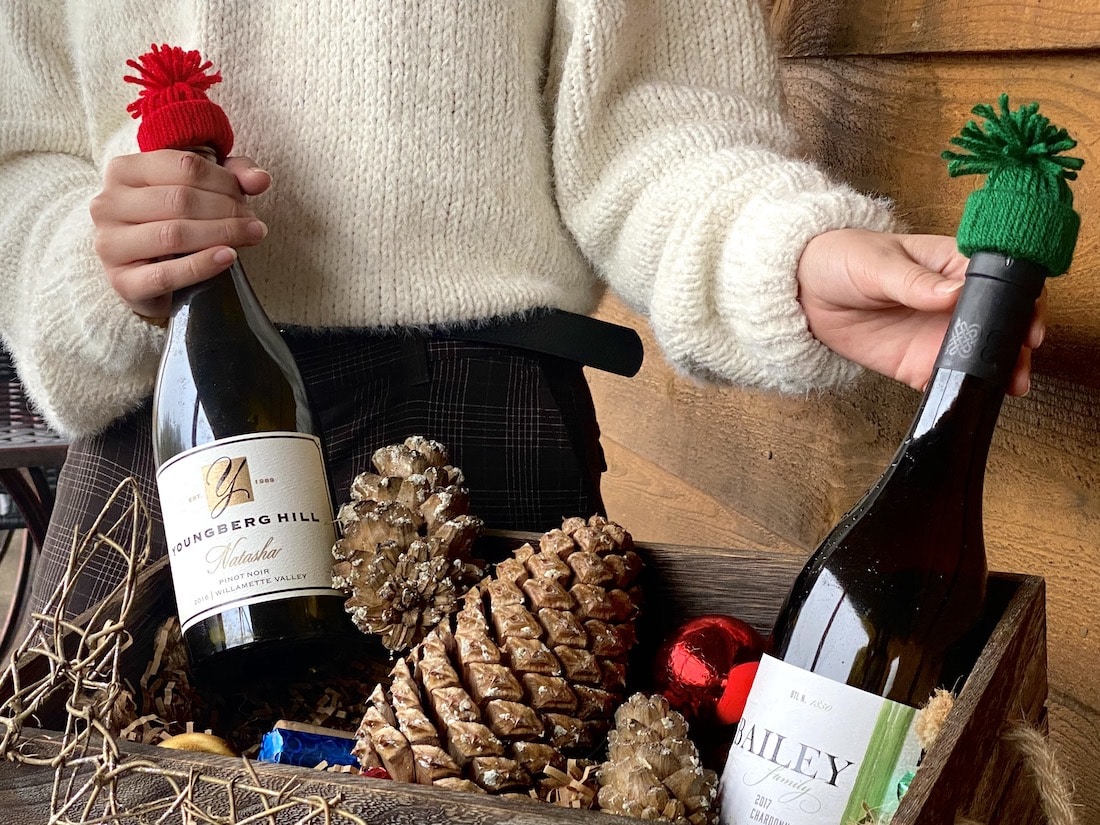 Give the Best Gift for the Holidays and New Year
Are you still looking for your last-minute holiday or hostess gifts? Oregon Sparkling wine or Pinot Noir are ideal choices from the nearby Willamette Valley wineries—especially for the wine lovers and collectors in your life. Ask our helpful tasting room staff and wine ambassadors at Youngberg Hill Winery about the best "gift wines," and we'll get your holiday shopping list all wrapped up. In the meantime, head over to our online catalog to check out the most recent vintages.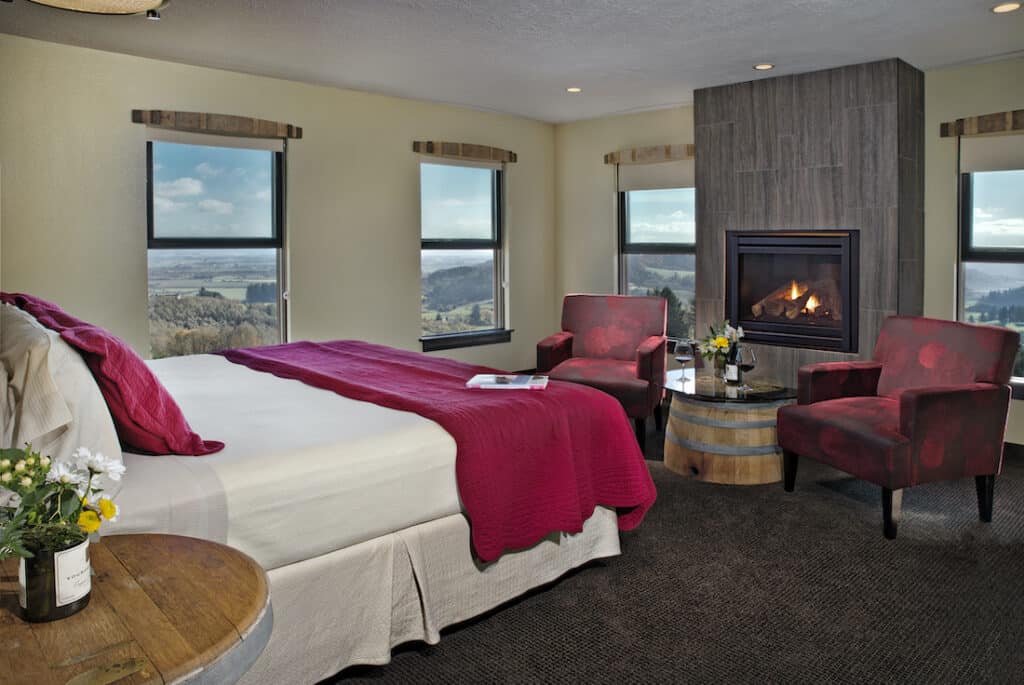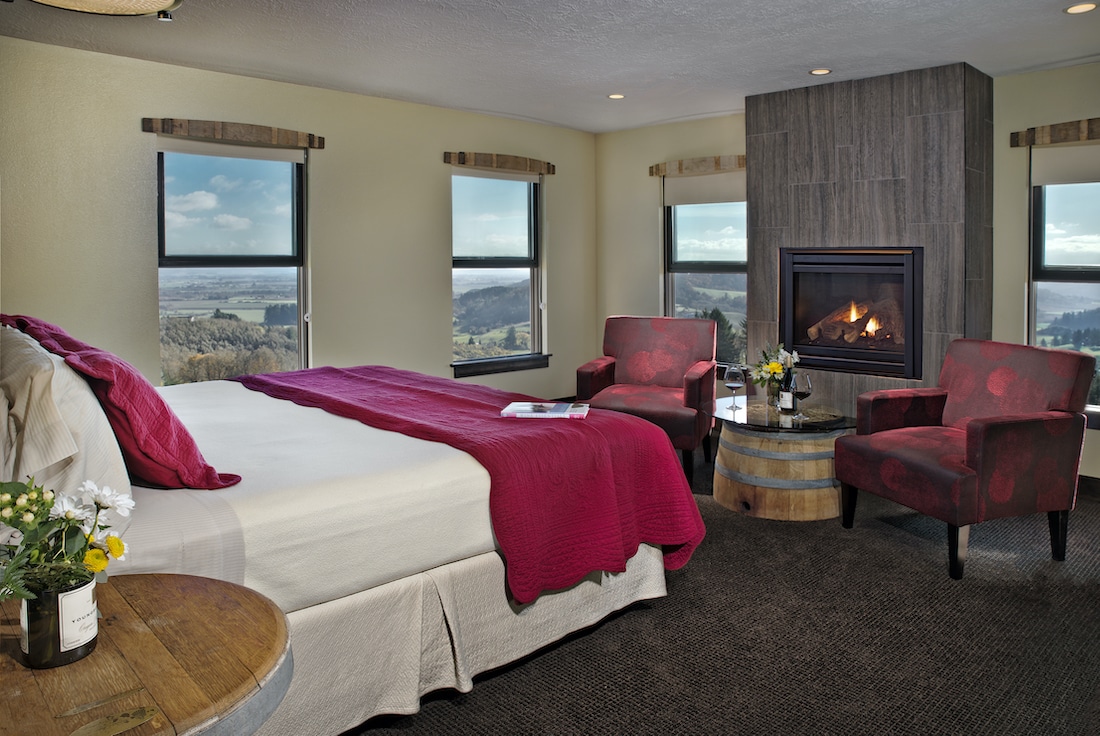 Ring in the New Year at our Willamette Valley B&B
Our Willamette Valley Bed and Breakfast is Oregon's most romantic lodging option. Our impeccable service, breathtaking panoramic views, and beautifully appointed guest suites will whisk you away. From the minute you arrive, you'll quickly see why so many of our valued clientele return year after year for those significant anniversaries, birthdays, and much-earned romantic getaways. Every inch of our space is curated to enhance relaxation and rejuvenation. This is also the case with our beautiful breakfast each morning, included with your stay and the best way to start your adventure in the Willamette Valley.
We can't wait to host you at our luxurious Willamette Valley Bed and Breakfast; book today!