Our Willamette Valley Bed and Breakfast is the perfect place for a romantic getaway, in winter or at any other time of year. Imagine being snuggled up with your sweetheart in a couple of comfortable deck chairs, under a blanket, drinking coffee, and watching the morning mist slowly lift off the vineyards below and the coastal mountains beyond. Or watching the sunset over this spectacular view with a couple of glasses of good wine in hand.
This is only the start of what our Willamette Valley Bed and Breakfast has to offer. We've got cozy guest rooms loaded with luxury amenities, great breakfasts to get your day started right, and acres of breathtaking vineyards for you to stroll hand-in-hand. Not to mention easy access to the lovely town of McMinnville for great shopping and dining. Check on current COVID-19 guidelines and restrictions before venturing out, but then make your plans for a romantic getaway to the Willamette Valley, and reserve your room at our McMinnville Bed and Breakfast today!
Six Reasons to Plan Your Romantic Getaway With Us
At our Willamette Valley Bed and Breakfast, you'll discover you want and need to have the perfect intimate escape: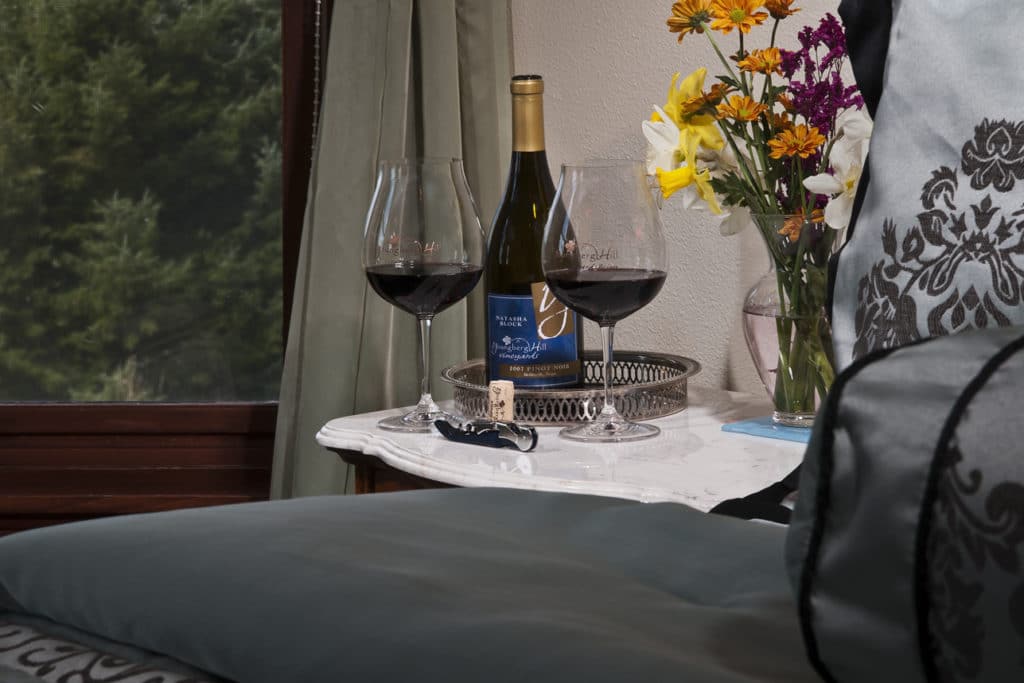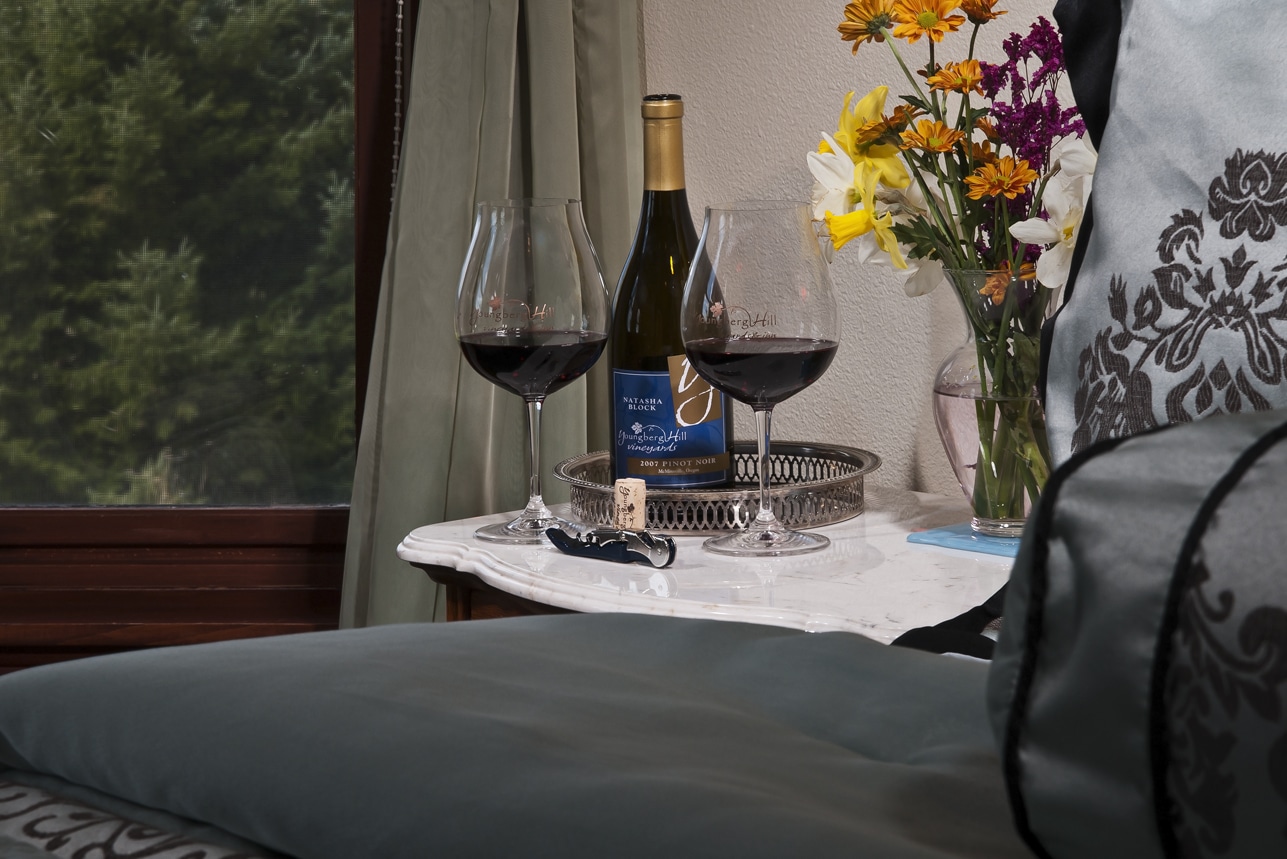 Explore McMinnville and the Rest of the Willamette Valley
In addition to the above, all on the grounds of our Willamette Valley Bed and Breakfast, the nearby city of McMinnville offers its own amazing shopping, dining, and sightseeing pleasures, including the world-renowned Evergreen Air and Space Museum. Here's a list we've put together of our favorite things to do in the Willamette Valley. And here's a list of other wineries in the Willamette Valley we think are worth your while. Be sure to check on openings and hours before you head out.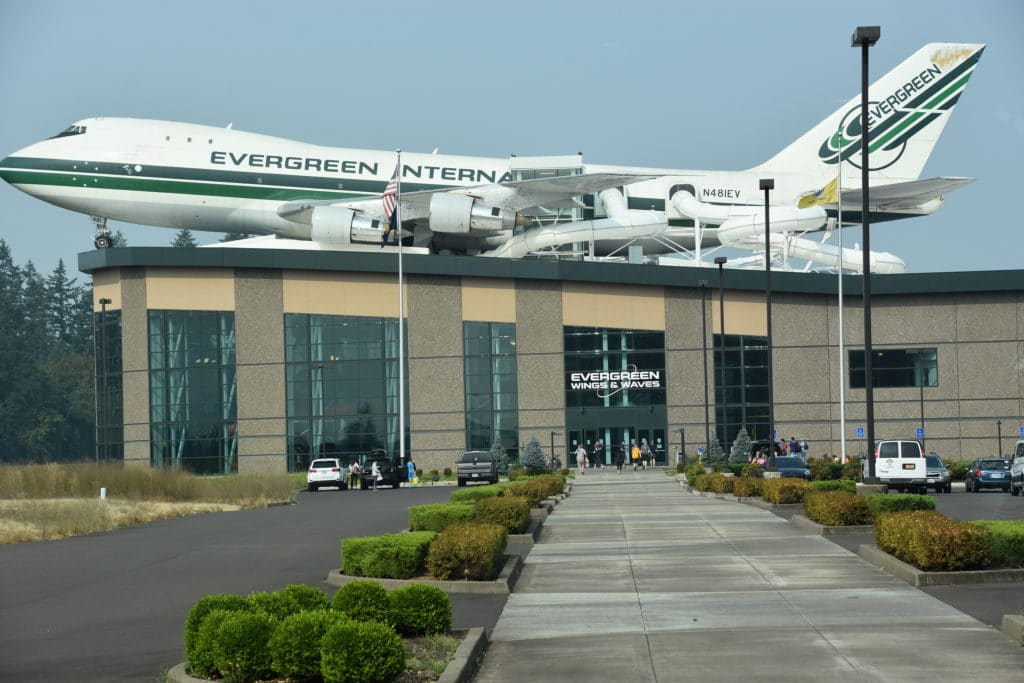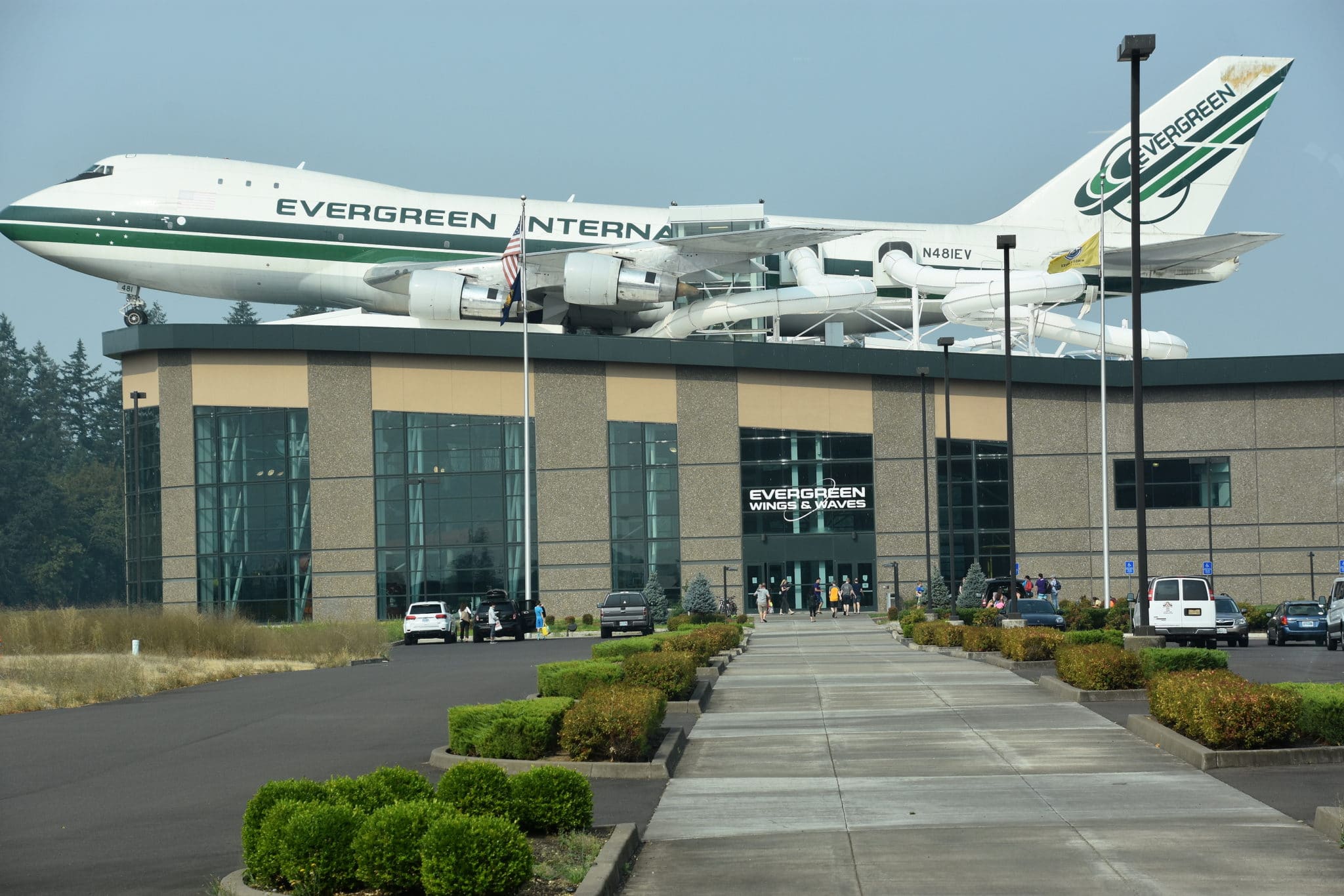 Our Willamette Bed and Breakfast Is a World Away
Times may be challenging right now, so why not remove those challenges with a stay at the kind of place that feels as though it were designed with your relaxation in mind? Our world of natural and breathable beauty is truly a world away, and now you and your sweetheart can make it yours as well. Make your plans for a Western Oregon romantic getaway and reserve a room at our Willamette Valley Bed and Breakfast today!